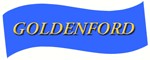 The Old Post Office, 130 Epsom Road, Guildford, Surrey, GU1 2PX Tel:01483 562722
Bored with the books in High Street stores? Want to stretch your imagination with good but unusual stories?
Please browse our website to see our exciting range of books!
Discover the best in saga, thrillers, romantic comedy historical novels and non-fiction!
Goldenford aims to become the pre-eminent publisher of general fiction and interesting and unusual non-fiction in the Guildford and West Surrey area by selecting a small number of high quality books for publication each year. The focus is on authors with Surrey connections.
The Company is run by authors for authors .
Please note: because we are a small company we will request a bridging loan from authors to pay for the set-up and initial copies of their book. This loan will be repaid as and when the title has created sufficient income to allow us to reimburse the author either in a single payment or at intervals. Once the loan has been repaid the author will receive royalties in the usual way.
Please also be aware that we are not a vanity publisher: all books on our list are selected strictly on merit and commercial viability. We would expect the author to give us an idea of how they would help market the book, as we don't have a large marketing department and work co-operatively with our writers to market them.We expect the manuscript to have been carefully edited and proofread before it is sent to us. We take great pride in producing a flawless and visually attractive product.
We are sorry but our list is full at the moment and we are not currently accepting submissions. We may be able to accept some manuscripts in the New Year, in which case details will appear on this website.